Meet Dr. Marian Higgins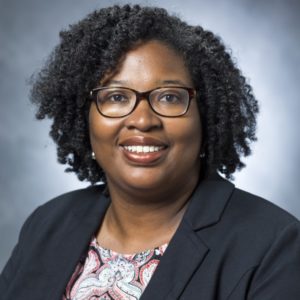 Dr. Marian Higgins is the owner of Be Inspired Counseling and Consulting, LLC, a personal and professional development company specializing in educating, inspiring, and equipping professionals to become successful in their workplace. She is committed to helping professionals grow and transform by providing consultations, workshops, and trainings focusing on career management and equity and inclusion in the workplace.
As an experienced consultant and speaker, Dr. Higgins has presented to and assisted professionals in colleges, universities, non-profits, and corporations. She draws upon on her experience as a former administrator at the University of Georgia Career Center where she supervised and coached staff, created and implemented talent management strategies, managed diversity and inclusion initiatives, and provided consultations to employers and career services practitioners on diversity recruitment and programming. Dr. Higgins is knowledgeable and passionate about sharing insights with professionals. She engages audiences through an interactive approach where she inspires them to think and act differently.
In addition to supporting professionals through her company, Dr. Higgins is a Clinical Assistant Professor at the University of Georgia where she contributes to the preparation of students seeking to enter and advance in the workplace. She is a frequent presenter for the University of Georgia Supervisory Excellence Program and the Diversity and Inclusion Certificate program.
Dr. Higgins received her Ph.D. in counseling and personnel services from The University of Georgia, a Master of Science degree in counseling from the University of Memphis, and a Bachelor of Arts degree in history from Wesleyan University in Middletown, Conn. She is a Licensed Professional Counselor and the recipient of the Southern Association of Colleges and Employers Champion of Diversity award and the Research Fellowship.